Anxiety is a global issue nowadays when almost all people out there lead very stressful lives. Putting food on the table, paying back student loan, and even getting and keeping a job can all have a negative impact on the way we interact with people and objects around us. There are various types of anxiety, but this article will deal with the seven natural remedies that can be used to manage stress and calm the human nervous system. If you do not know whether or not you are suffering from an anxiety-related disorder, talk to your physician and explain the symptoms as thoroughly as possible. Here's what you might want to do if you are constantly under stress.
Exercise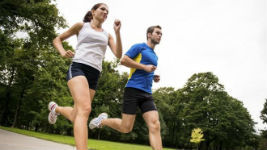 Working out has amazing results, both in terms of losing weight and keeping in shape and in terms of calming the nervous system. Exercise is known to assist the body in producing hormones such as serotonin that are able to give one the feeling he or she is happy. Sports activities are terrific ways of relieving anxiety.
Breathing
Panic attacks are characterized by short, shallow breaths. If you are able to realize that you're on the verge of suffering from an anxiety attack, try your best to take slow, deep breaths. Controlled breathing also helps with oxygenating your brain and developing a complex thought mechanism that can allow you to better deal with anxiety.
Massage, acupuncture, and acupressure
It goes without saying that these three techniques are great for relaxing and can be used in the treatment of anxiety. However, they have the disadvantage that they cannot frequently be used and by the person undergoing the stressful situation. Hot showers and massages can be performed at home, but acupuncture and acupressure must be done by a professional.
Distraction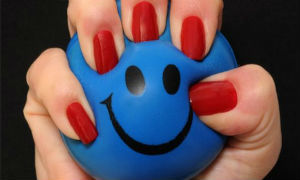 Each time you have the tendency of thinking about your problems and the issues that are causing a lot of stress, one of the first things you should do is get busy with activities that you like. For instance, listening to music, reading, tidying the house, or completing creative tasks such as drawing and painting can have a positive effect on how you feel in general. Cooking is another pleasurable activity, and its main advantage is that you can experiment and actually taste the result.
Analyzing your thoughts
Thought analysis does require a lot of self-control because in this case you will need to eliminate all negative thinking and replace it with positive thoughts. For example, if you are planning to have a public presentation and have a hard time speaking in front of an audience, try imagining all sorts of positive outcomes. Write down your worries and try to think of ways of solving your problems.
Carpe diem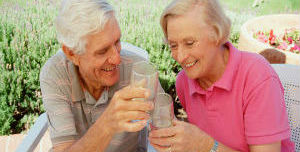 Most stressed-out individuals often forget to live their lives as they are in the present. Sometimes, thinking about various possibilities becomes so overwhelming that we ignore what is happening around us. Try to live in the now as much as possible and stop worrying about things that have yet to happen and are likely never to occur.
Have a talk with someone
Some individuals have misconceptions about therapists. Going to therapy sessions does not mean you're suffering from madness. It just means that you're having difficulties managing your current situation and you're working towards it. If you don't have the means to pay for sessions, try speaking with a friend or someone you trust. The bottom line is you need to deal with your anxiety levels and work towards living a healthy, happy life.
Do you want to find an effective Anxiety treatment? Check out our Anxiety products reviews